Organic rice milk powder 250g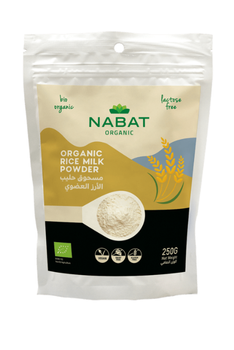 Organic rice milk powder 250g
Nabat Organic Rice Milk Powder is a great dairy alternative to milk that is vegan, lactose-free, soy-free, gluten-free, and non-GMO and that has a smooth texture and plenty of nutrients.

Ingredients: Organic Whole Brown Rice.

Values: Organic, Vegan, No Additives, No Preservatives

How to Use: It can be used in numerous recipes, offering a gentle flavor. You can add it to your tea, smoothie, coffee, and baked goods. To prepare a rice drink, add five portions of water to each portion of rice milk powder. Whisk well and store in the fridge.